Explore Alexandria Virginia & Beyond In the New 2018 Jeep Wrangler JK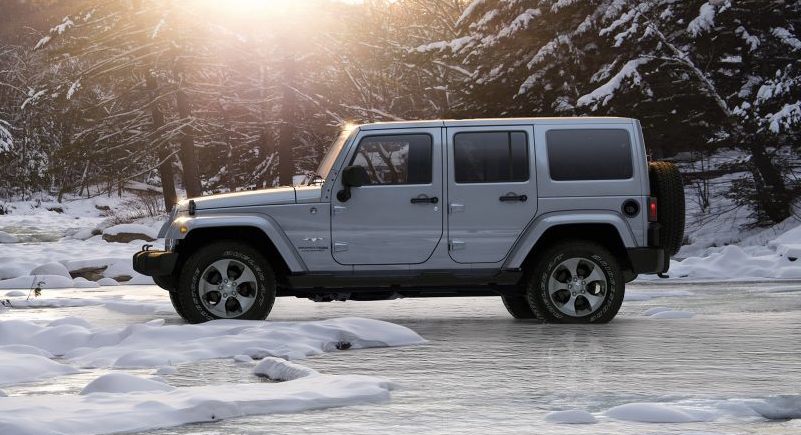 Alexandria is a widely populated city in Northern Virginia with a population of over 155,000. The city's close proximity to Washington, DC and Arlington VA make it a popular choice for commuters working in the surrounding communities of Alexandria. Interestingly enough, the biggest employer in Alexandria Virginia is the U.S Department of Defense, as well as the U.S. Department of Commerce. While Department of Defense is headquartered in Arlington, VA, numerous offices are located in Alexandria VA.
In addition, the US Patent and Trademark Office along with the National Science Foundation are also located in Alexandria, Virginia. What's more, the Institute for Defense Analysis also calls Alexandria Virginia home. The latter is a non-profit American corporation that serves as a "think tank" designed to assist the United States government in addressing national security issues, especially ones requiring scientific and technical expertise. Established in the mid 1950's, the Institute for Defense Analysis is made up of three divisions at its Alexandria VA headquarters: The Systems and Analysis Center, the Science and Technology Policy Institute and the Center for Communications and Computing. The Alexandria divisions of the IDA offer both insight and analysis to the U.S. Military in relations to advanced cryptology. 
While a lot has changed in the world of cryptology since the IDA was founded, one thing that has not changed in the Alexandria VA area is the popularity of the Jeep Wrangler. This military inspired vehicle is one of the top choices for car drivers in Alexandria, throughout Northern Virginia and the entire District of Columbia region.
The 2018 Jeep Wrangler JK Sahara, available at Farrish Chrysler, Jeep, Dodge & RAM of Fairfax, is ruggedly styled and ideal for adventure on an and off the Alexandria roads and Virginia highways. The 2018 Wrangler JK Sahara also offers versatility with a removable a top and doors, ideal for off-road summer adventures in the Appalachian Mountains or wintertime visits to Daytona Beach, FL.  The clean, ultra-rugged lines on the Jeep Wrangler JK Sahara are enhanced by the signature 7-slot front grill, along with bright LED headlights and polished 18-inch wheels with granite crystal pockets. There's even a heavy duty forged steel tow hook on the 2018 Wrangler JK and you can tow up to 2,000 pounds too.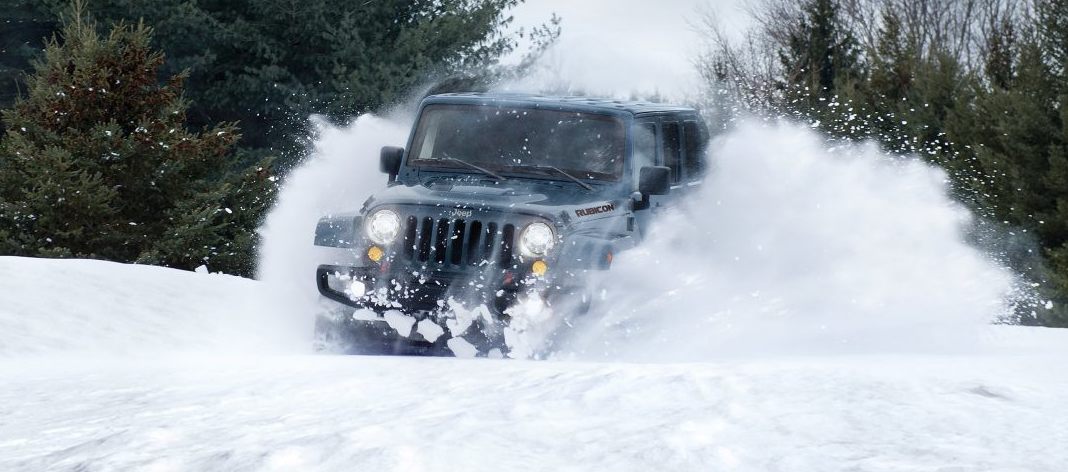 The 3.6-liter, Pentastar V-6 engine in the 2018 Jeep Wrangler JK Sahara with your choice of a five-speed automatic transmission or a six-speed manual transmission delivers a powerful 285 horse-power with 260 lb-ft of torque. What's more, the Trail-Rated Wrangler JK delivers the traction and capability needed to climb some of the toughest terrains. It features a number of 4x4 systems for all kinds of off-road challenges and conditions.  You'll feel confident driving the 2018 Jeep Wrangler JK Sahara on untamed, slippery Alexandria VA roads with rain, mud or snow, as well as on steep grades.
The roomy interior of the new 2018 Jeep Wrangler JK Sahara features available leather trimmed bucket seats with available heated front seats, ideal for the cold and blistery Virginia winters. The Trail Rated® Wrangler JK features the traction and capability necessary to climb some of the toughest terrain on Earth. It offers a variety of 4x4 systems to suit all kinds of off-road challenges and driving conditions. Testing includes traction on untamed, slippery roads (rain, mud, snow) and on steep grades. The available Uconnect infotainment system features Voice Command and HandsFree calling along with a remote USB port and electronic vehicle information system. There's also a Tire Pressure monitoring system that identifies and reports the actual tire pressure for each tire, excluding the spare tire. 
When it comes to safety, the 2018 Jeep Wrangler is specially engineered for strength with a durable steel construction. Safety features include a four-wheel disc Antilock Brake System that monitors wheel speeds and individually applies braking to each wheel to reduce stopping distances on dry or slippery surfaces. The Electronic Stability Control system assists drivers in maintaining control of their vehicles at all times and it will automatically apply the brakes and/or reduce engine torque if needed. In addition, Electronic Roll Mitigation estimates the potential for wheel lift and reduces the engine power and will also apply the brakes if needed.
See the 2018 Jeep Wrangler JK Sahara at Farrish Chrysler, Jeep, Dodge & RAM of Fairfax...
Experience for yourself the power and performance of the new 2018 Jeep Wrangler JK Sahara at Farrish Chrysler, Jeep, Dodge & RAM. We're conveniently located at 9610 Fairfax Blvd, Fairfax VA 22031 and just 25-minutes away from Alexandria.
Directions to Farrish of Fairfax…
Make an Inquiry