MOPAR Recalls for your Chrysler, Dodge, Jeep or Ram Vehicle...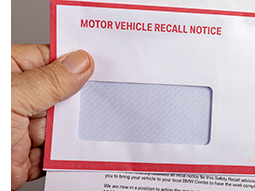 When it comes to vehicle recalls, the U.S. law requires that owners of the recalled vehicle be notified via first class mail. However, circumstances may occur when a recall notice does not reach the intended party. This especially holds true if you recently moved and have not updated your new address on your vehicle registration. In addition, if you purchased a pre-owned a pre-owned vehicle, your new information may not have updated in time on the manufacturer recall mailing. In either case, the recall notice may have been delivered to the wrong party.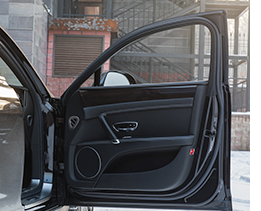 At Farrish of Fairfax, we greatly care about the well-being of our customers and the vehicles they drive in the Fairfax, Arlington and Metro Washington D.C. area. Hence, it is important to know if a recall has indeed been issued for your SUV, car, truck or van.
Locate Your VIN Number…
The Vehicle Identification Number (VIN) is a 17-character number located near the windshield on the driver's side dashboard and inside the driver's door. Your VIN number can also be found on your insurance card  and the title/registration of your vehicle. 
Once you've found your Vehicle Identification Number, you can go to the MOPAR Recall Information Site. Here, you can plug in your VIN to receive a list of any recalls for your vehicle, as well as the completed status of the recall. There are also brief descriptions of the safety risks involved and recommended service repairs for the recall.
Farrish of Fairfax Is Here For Your MOPAR Safety Recalls…
Whether you reside in Fairfax, Arlington VA or anywhere else in the Metro Washington D.C., Farrish of Fairfax is here to assist you with the MOPAR recall on your Chrysler, Jeep, Dodge, RAM or other FCA vehicle. We're conveniently located at 9610 Fairfax Blvd, Fairfax VA 22031.
Service Department Hours
Monday

07:00AM - 07:00PM

Tuesday

07:00AM - 07:00PM

Wednesday

07:00AM - 07:00PM

Thursday

07:00AM - 07:00PM

Friday

07:00AM - 07:00PM

Saturday

08:00AM - 05:00PM

Sunday

Closed