What To Do When Your Check Engine Light Comes On...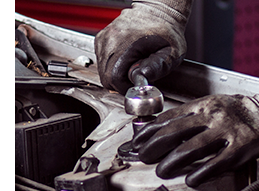 Y
ou're driving on Interstate 495 near Fairfax, VA in your Jeep Grand Cherokee and suddenly a light illuminates on your dashboard, telling you to Check Your Engine. If you're like most car drivers, you have no idea about what this indicator light is telling you or exactly what you should do next. This does not mean you immediately drive over to the side of the road or have your vehicle towed. It however does mean, you should have your vehicle checked as soon as possible.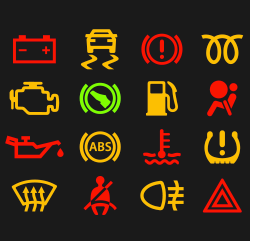 Chrysler, Dodge, Jeep and RAM vehicles have an onboard diagnostic system, which is also referred to as an OBD. This computerized system monitors everything from the transmission's operation to the fuel mixture and more. Because of the possibility that your car requires urgent service when the check engine light is illuminated, this is not a warning sign that you should ignore. What should you do if your vehicle's check engine light is on?
What to Do When Your Check Engine Light Comes On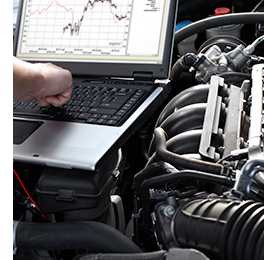 The first thing you should do once the light is on is pull the vehicle over as soon as it is safe. Many OBDs have diagnostic codes, so you could learn about your vehicle's needs by researching the displayed codes. In some cases, an easy fix is available, such as screwing the gas cap on tighter. You can make a minor change and be on your way. However, your Dodge or Jeep should be seen in our service center at Farrish Dodge Jeep if the diagnostic code is not displayed or if the matter cannot be addressed quickly by you. Because issues that are neglected today can often become more pressing and widespread, the best time to take care of the check engine light is today.
Stop By Our Chrysler Dodge Jeep RAM Service Center Today
Does your Chrysler, Dodge, Jeep, or RAM need professional diagnostic or repair service? At our dealership's service center, our technicians have all of the equipment and supplies necessary to diagnose the problem quickly. We can also work efficiently to make the repairs so that you can head off as soon as possible. Schedule service for your vehicle by contacting our Chrysler Dodge Jeep RAM service shop today.
Service Department Hours
Monday

07:00AM - 07:00PM

Tuesday

07:00AM - 07:00PM

Wednesday

07:00AM - 07:00PM

Thursday

07:00AM - 07:00PM

Friday

07:00AM - 07:00PM

Saturday

08:00AM - 05:00PM

Sunday

Closed